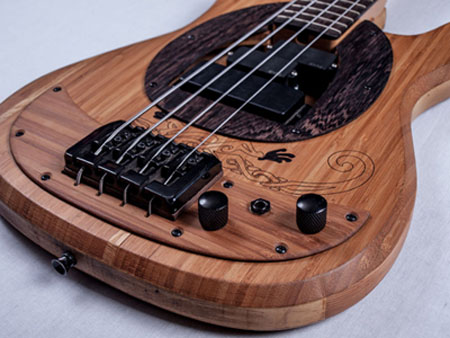 Enemy of good is better, so we got after one year of coexistence with Blackfoot lizard a full transformation. The handmade bridge gave way to a fully adjustable Schaller in matt black.
The pair of Fender pickups in neck position was replaced by a pair of EMG active and so we needed a circuit with two potentiometers, capacitor, battery and jack. In order to match all of those parts, we used two pickguards. One made of bamboo at the bottom and one made of wenge in the top. We also replaced the keys with a similar set, by Warwick.
The acoustic part of the bass remains real good, but when electromagnetic fields are present, the EMG pickup gives clear powerful sound, wit depth and intensity -compared with the old set.