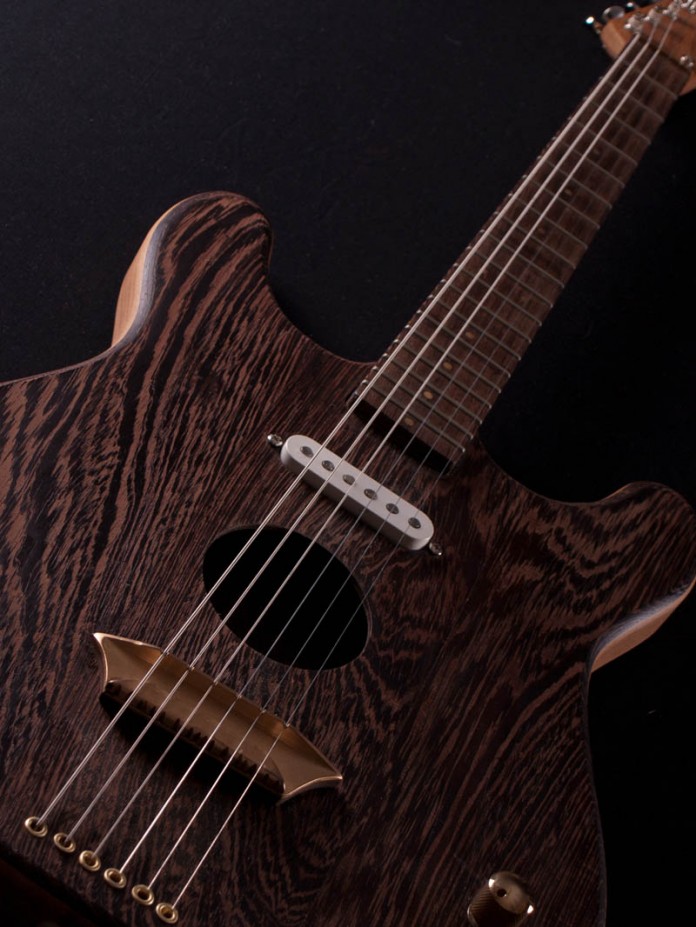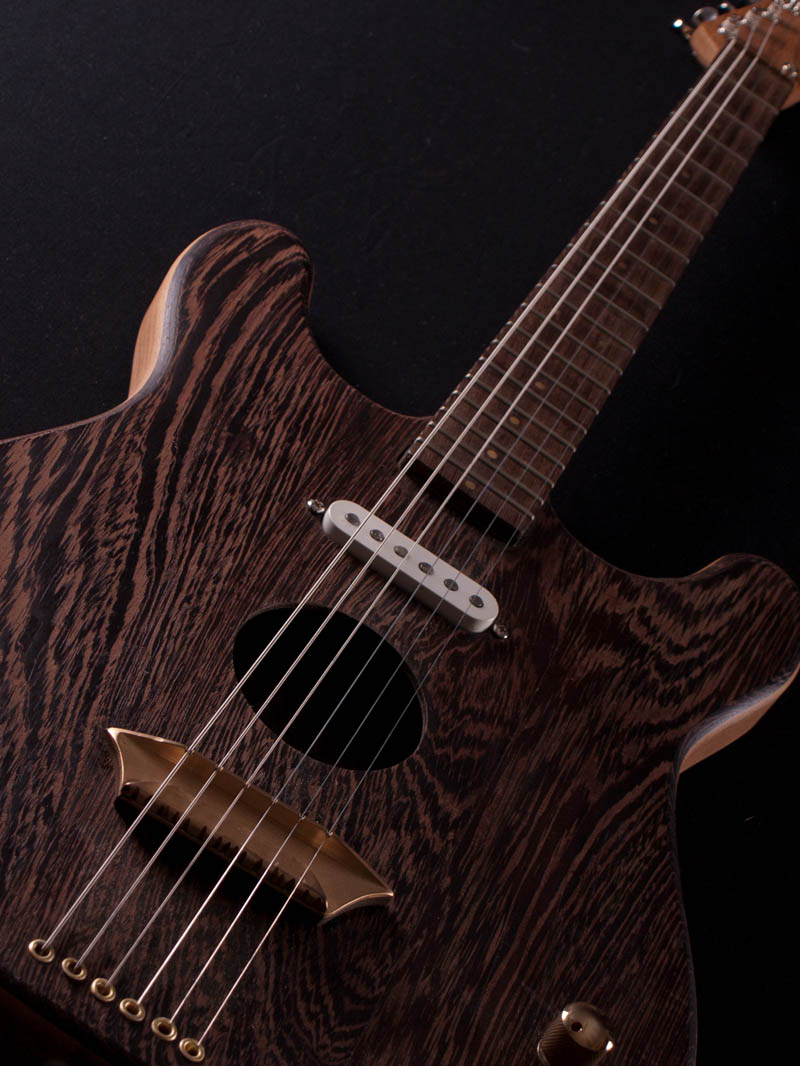 We learned that acoustic instruments are not impossible to build and having embarked on a positive path, we were tempted to strive for a deeper body.
The arm is made of oak and the fingerboard from wenge. The saddle and the bridge are handmade from solid brass. The white single coil pickup produces enough power and belongs to the Stratocaster family giving it its electric feel. The keys are made from Dixon. Result is superlight, so you want to curry that babe always with you!
The sound has a good balance between bass and treble while it's electric side allows it to stand up strong with good sustain.