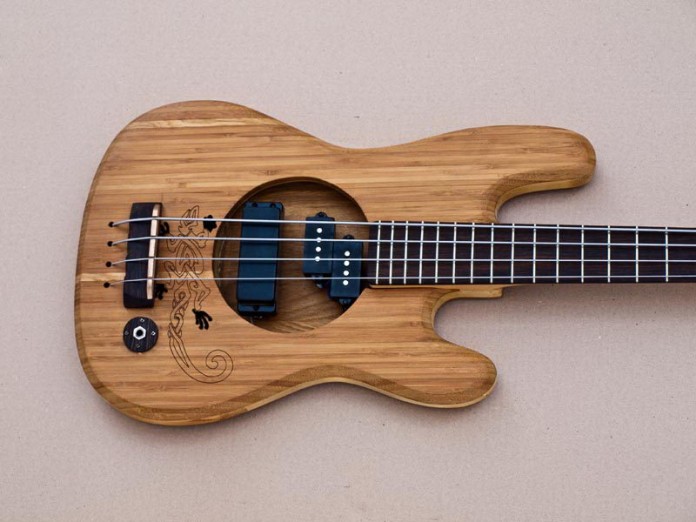 What happens when you combine the fretless neck of a Yamaha with nickel and zinc frets with brass heads, a hollow body with acoustic performance, consisting of bamboo at the top, spruce frame and a rear oak cover? The Blackfoot Lizard.
The bridge is handmade, it has a hard wenge and the chords are a combination, handmade from brass. For electrical efficiency we put a Yamaha pickup in charge at the bridge and a Fender on the neck, connected in a straight line.
The body is very lightweight and comfortable with a "fast" fretboard that allows you to easily go down low. The clean, rich, deep naturally produced sound- despite the "shallow" body – makes this instrument ideal for practice. Wired, it performs powerfully with strength and good sustain. The Blackfoot Lizard design completes the picture.