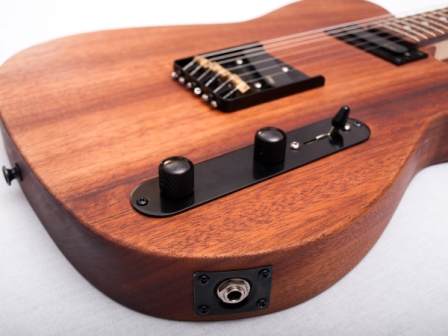 Tele Class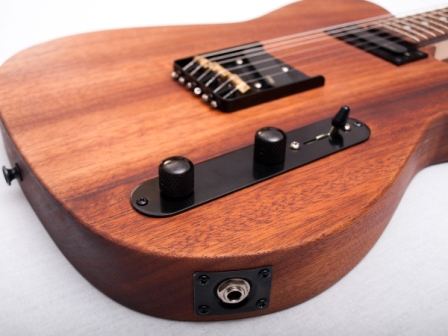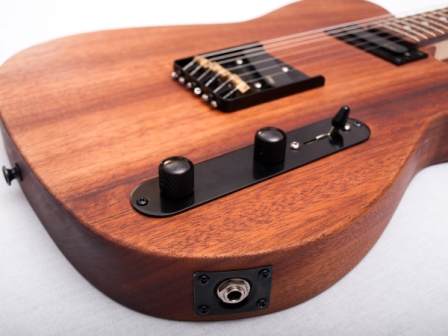 Anοther one Tele contruction came to join us. Order especially for George T. Who saw TeleTwins and loved the colors of mahogany and their special sound.
And we started. The basic view was minimal design and power parts. Found a solid piece of mahogany which was the body of the guitar and the arm made of a maple with amazing lines, with a rosewood fingerboard and inlays of white pearl.
Bridge is made by Wilkinson, matte black with brass barells, with standard setting in intonation every two strings, a set of active pickups by EMG desinged for Tele, matte black plate with volume, tone and a triple selector and the tuning keys with rotary lock nut are made of Sprezel- too conveniently.
Strings of Vintage Gibson entered in their place and currrent flow on the EMG pickups! Result: George was happy and we were very proud. From blues to funk and then hard rock sound, the instrument is simply full!